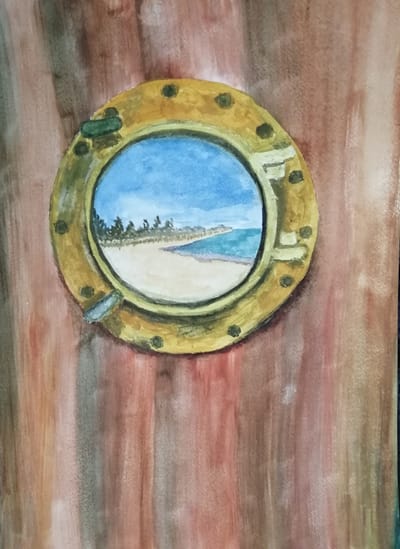 I'm definitely a mixed media artist - I use anything and everything, from paint to flowers, beads, fabric, false eyelashes and wool, and sometimes sweets.
In 2022, two other artists and I launched the Chippenham Art Trail, with great success - over 100 artists exhibited at 14 venues around town, and in a few shop windows. 100s of visitors strolled through the town to see the amazing art on display. See the
Chippenham Art Trail
page for more info (in Mixed Media).
As I am pretty much self-taught I thought it might be good idea to take an art course. So I took myself off to
Seasons Art Class Calne
, where Charlie Graham May is the tutor. Have a look at the
Art Course
page and see what you think. I can highly recommend the course - find them on Facebook.
I've sold a few pieces, but that is not my aim. I enjoy creating... pottery, stage costumes, art... and it is the process that I find absorbing and theraputic. The end results - sometimes good, sometimes not so much are nearly always a surprise, which is entertaining in itself.
In June 2022 I was delighted to be invited to exhibit along with Si Griffiths, Mike Lonmg and several other avant garde artists. Put up a fdew bits and pieces, including a set of acylic pours depicting the four elements - fire, earth, water and air - SOLD!! Yay!
I've exhibited at Chippenham Museum (Artspace 2019) and at the Yelde (Peacock Arts Trail 2019), In 2020 I took part in the Breakout Exhibition, also at the Yelde - to celebrate the end of Covid restrictions. And the 2021 Peacock Arts Trail Exhibition - Effigies.
Yarn Art is one of my favourites and love to cover items - purchased, or made by me - with colourful, crazy knitting or crochet. Yarn Bombing in my home town of Chippenham is another favoured activity. Postboxes, bollards, railings - if it stands still it is likely to be 'bombed'.