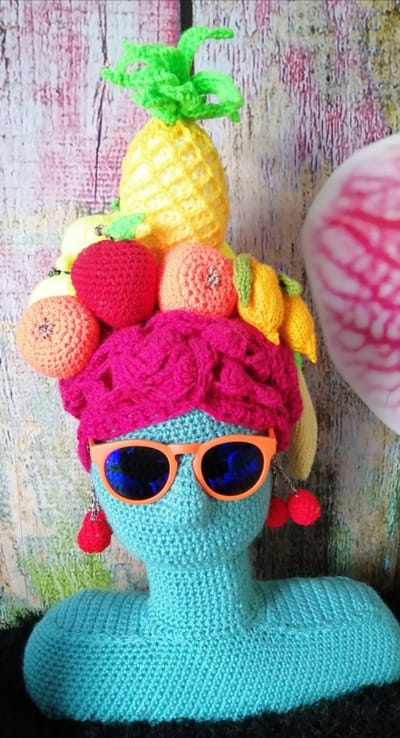 I'm definitely a mixed media artist - I use anything and everything, from paint to flowers, beads, fabric, false eyelashes and wool, and sometimes sweets.
I've exhibited at Chippenham Museum (Artspace 2019) and at the Yelde Peacock Arts Trail 2019), Recently I took part in the Breakout Exhibition, also at the Yelde - to celebrate the end of Covid restrictions - which, of course, have not quite ended, even now. And the 2021 Peacock Arts Trail Exhibition - Effigies.
I've sold a few pieces, but that is not my aim. I enjoy creating... pottery, stage costumes, art... and it is the process that I find absorbing and theraputic. The end results - sometimes good, sometimes not so much are nearly always a surprise, which is entertaining in itself.
Yarn Art is one of my favourites and love to cover items - purchased, or made by me - with colourful, crazy knitting or crochet. Yarn Bombing in my home town of Chippenham is another favoured activity. Postboxes, bollards, railings - if it stands still it is likely to be 'bombed'.